Welcome to Northwest Arkansas Center for Equality. We are a grassroots community and advocacy organization working to achieve full equality while creating an environment that embraces, promotes and supports the lesbian, gay, bisexual, transgender, queer, and ally community of Northwest Arkansas.
We provide the citizens of Benton and Washington Counties with free HIV/AIDS outreach and testing services, a variety of LGBT peer support groups, sports programming, as well as social and community outreach events, including Arkansas' largest pride celebration, Northwest Arkansas Pride.
---
FAYETTEVILLE, Ark. – MAY 2, 2016 – Northwest Arkansas marks a decade of LGBT Pride June 16th – 19th as the region's LGBT and ally communities gather for the annual Northwest Arkansas Pride celebration. The 2016 NWA Pride lineup of events in Benton and Washington counties includes everything from the traditional Pride parade down Dickson Street, family festival, interfaith gathering, the legendary White Party and a special evening with "RuPaul's Drag Race Season 7" star Trixie Mattel.
read more
Tuesday, May 3rd, 2016 at 3:05pm
Thank you @ARPublicTheatre for bringing 'Mothers and Sons' to Rogers. Discount on https://t.co/0gHdk5aoB7 calendar https://t.co/gwfzC7GwDi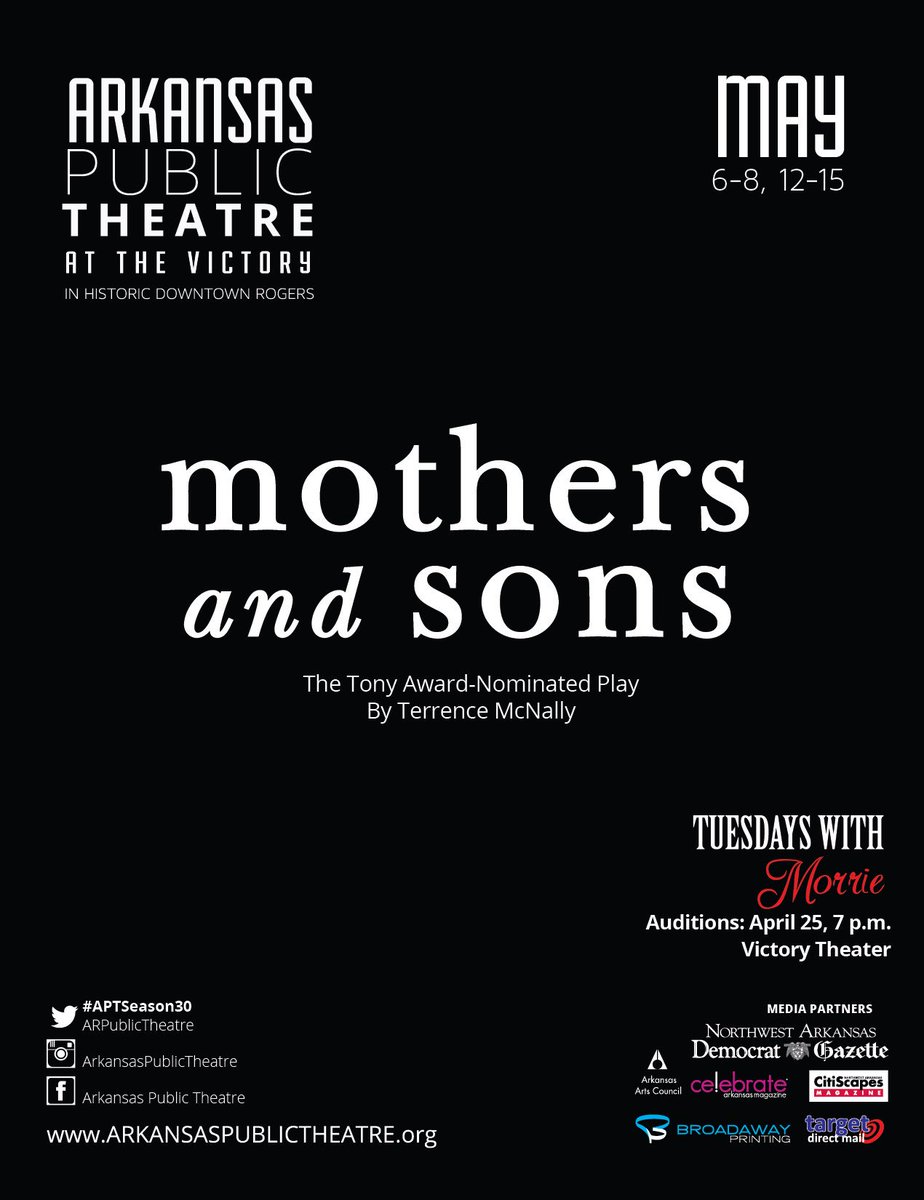 Monday, April 25th, 2016 at 4:56pm
We're working to demystify transgender issues in Arkansas. Thank you @ArkansasTech for a warm welcome + gratitude https://t.co/looGXhY230